Properties Currently for Sale
LAND
Wichita County, Ks. LAND AUCTION- NW/4 of 7-20-38 in Wichita County, Ks. SOLD SOLD SOLD AUCTION is Wen July 19, 2023 10AM at the Community Building at the Wichita County Fairgrounds Contact Russell at 620-874-4405 or Shorty at 620-872-5267
NW/4 of 27-16-35 in Wichita County, Ks. SOLD SOLD SOLD
SE/4 of 21-16-35 in Wichita County, Ks. SOLD SOLD SOLD
SW/4 of 21-16-35 in Wichita County, Ks. SOLD SOLD SOLD
W/2 of SE/4 of 20-16-35 in Wichita County, Ks. SOLD SOLD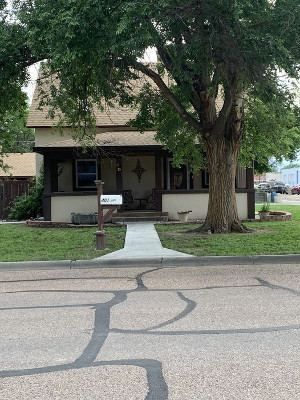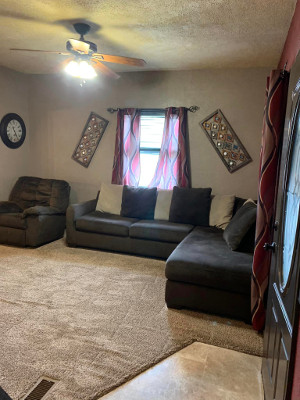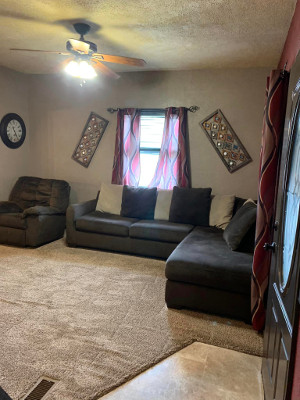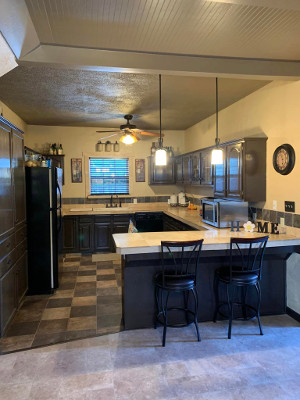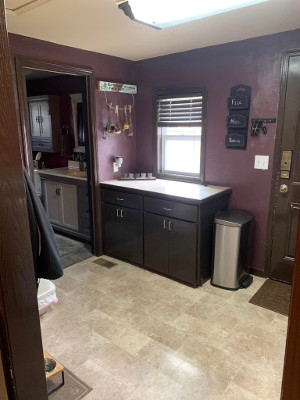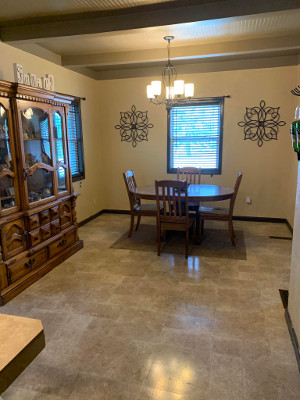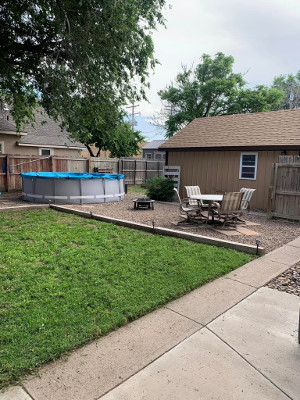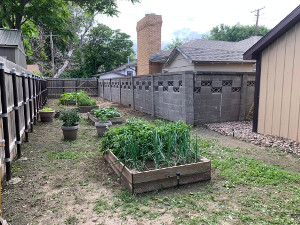 401 S. College-Lovel to look at...and delightful to live in! The long, cool front porch greets you as soon as you walk up to the front door! Lots of remodeling done and in mint condition! Carefully maintailned, it features old-style charm with all the latest conveniences. Open dlining-room/kitchen area with tons of built-in cabinets and all the kitchen appliances are included! Features 3 bedrooms, 2 remodeled bathrooms, nice walk-in laundryroom off the back door plus storage basement. You'll love the private back yard, with a newer wood fence, above ground pool and vegetable garden boxes!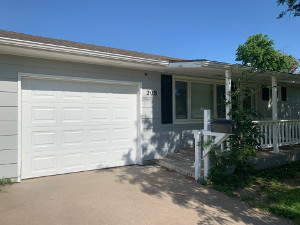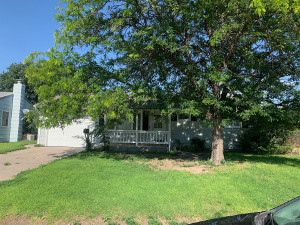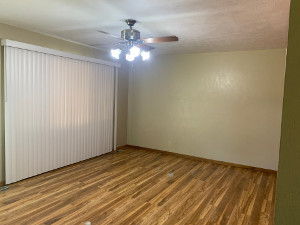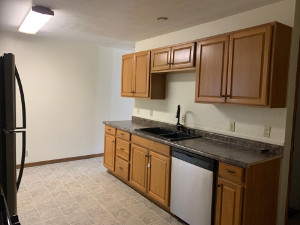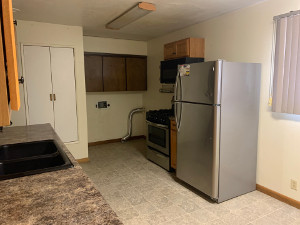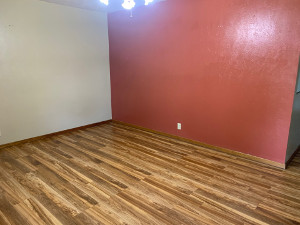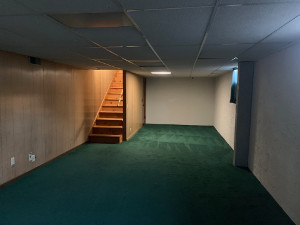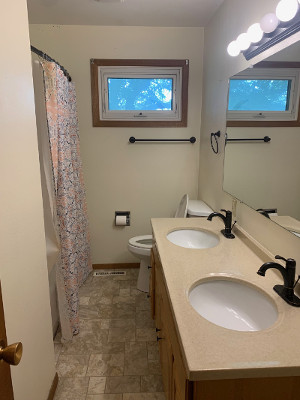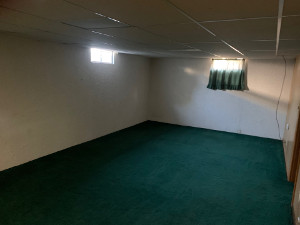 208 Antelope-Very neat & clean 3 bedroom home with lots of updates! Kitchen, bathroom and lots of flooring on main level have been replaced. Huge family-room in full basement! SA garage plus shed! Affordable at $145,000.00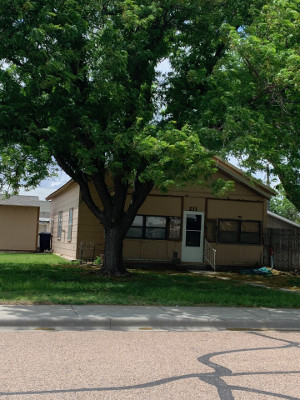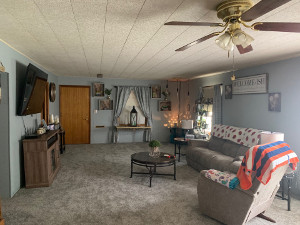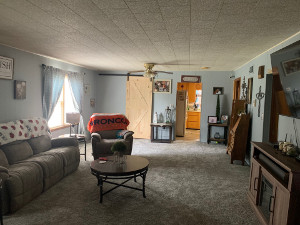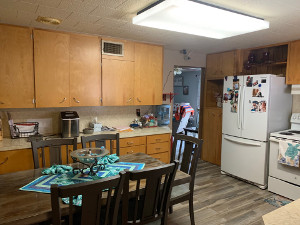 211 Washington- UNDER CONTRACT Very reasonable and nice 3 bedroom home on corner lot! Brand new carpet in the HUGE living-room! Kitchen has tons of cabinets, plus the refrigerator, oven/range, dishwasher are included. Laundryroom also has many built-ins plus the washer & dryer stay! Corner lot with nice shed & it's only $85,000.00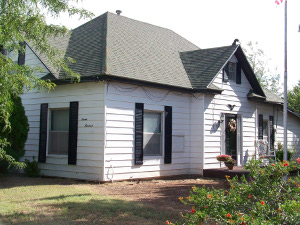 700 Jefferson-Large 2+2 bedroom 1 1/2 story older home. Shed/garage on large lot at edge of town. $89,500.00. Lots of room in this home at edge of town.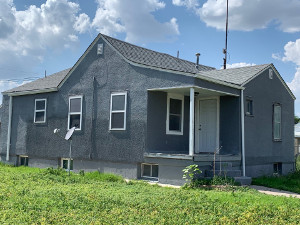 711 Jackson-2+2 bedroom in great west location! Corner lot and double garage/shop. $84,500 UNDER CONTRACT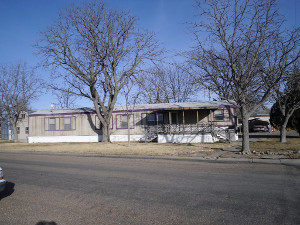 112 South Elizabeth Street-3 bedroom, 2 bath mobile home on its own lot. SOLD SOLD SOLD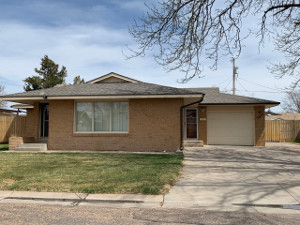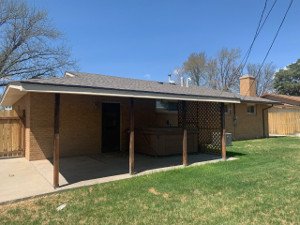 1012 Jackson-Move right into this immaculate4 bedroom home with 1 3/4 baths! Large familyroom in the basment, all appliances, covered patio, shed and new fence in the private backyard. Brick and in excellent west location. SOLD SOLD SOLD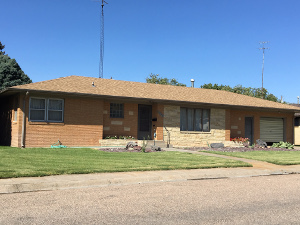 1307 Church Street- Nice 2 bedroom Brick home in excellent location! Storm cellar, large fened-in backyard with patio and shed! SOLD SOLD SOLD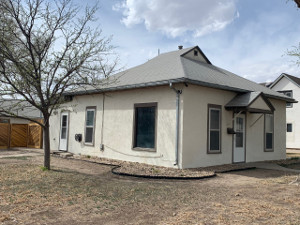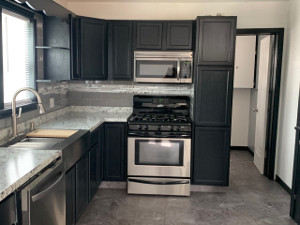 611 Elizabeth-Darling remodeled 2 bedroom home on corner lot! New kitchen with appliances, remodeled bathroom plus large 22x42' garage and fenced-in backyard! SOLD SOLD SOLD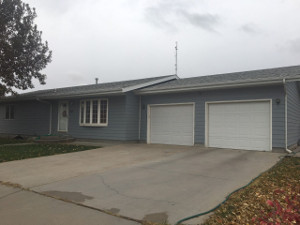 1108 Viola-Nice 4 bedroom, 3 bath home for the family? This home is in a desirable quiet loacation on the west side of town. Includes all the appliances plus family-room AND game-room in finished basement! Both downstairs bedrooms have escape windows. Large fenced-in yard with shed and above ground swimming pool. SOLD SOLD SOLD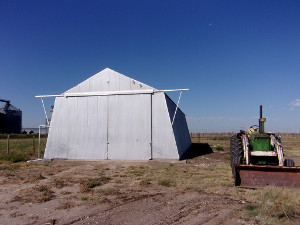 .371 Modoc Lane- PRICE REDUCED TO ONLY $25,000.00 on this affordable 26x60' Metal building in Modoc. Concrete floor, small office and large lot SOLD SOLD SOLD
909 West 5th Street-PRICED SLASHED on this LARGE shop for your business! 6 large overhead doors into work shop area plus office. SOLD SOLD SOLD
DIGHTON-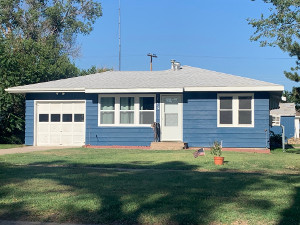 340 South Lane, Dighton-Nice 3 bedroom home on corner lot! New carpet and paint inside plus newer windows, roof, central heat & appliances! Move right into this spic & spanhome! Oversized SD garage an only $89,500.00 SOLD SOLD SOLD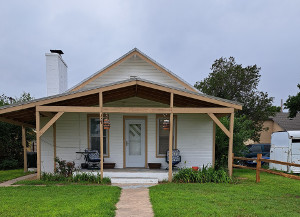 325 South Central, Dighton, Ks.-Lots of work done on this cute 3 bedroom home with 1 3/4 baths, newer front porch and carport. Includes all furnitue and appliances! Move right in! Call Short or Deb for more details! 620-872-5267
############################################################################################ #############################################################################################
Leoti and Marienthal Area-Call Russell Berning at 620-874-4405
Large lot with well, septic and electricity-Great place for your modular home, mobile home or shop in Marienthal. Approx. 136'x136' No zoning restrictions! PRICE REDUCED to only $25,000!
601 South 4th Street, Leoti, Ks.You're going to love this large 3 bedroom home with office and 2 baths. Lots of updates with shed and DA garage. Over 2440 sq ft Ranch that is in move-in condition. Call RUSSELL at 620-874-4405 for more details or your private showing!
For all your Auction needs, call Russell at Berning Auction! 800-466-5202
Wichita County Real Estate Auction
TRACT 1: Legal: NW ¼ of 7-20-38, West of the 6th PM in Kansas
Containing 157.84 acres dryland cropland. 52.61 acres of growing wheat, more or less, 52.61 acres of growing corn, more or less and 52.61 acres of summer fallow, more or less.

Taxes: $1,030.12

FSA Info:
Base Acreage PLC Yield
Wheat 77.22 43
Milo 77.78 57
Any future FSA payments will follow the crop and will be paid pursuant to FSA regulations.

Minerals: Seller's interest transferring to the buyer

Possession: Possession on wheat stubble at signing of the contract. Possession on land planted to fall crop for 2023, after the 2023 fall harvest. Possession of the land planted to 2024 wheat after the 2024 wheat harvest.

Crops: Seller to retain their share of the 2023 wheat crop and any FSA or insurance payments associated with it. Buyer to receive seller's 1/3 of the growing corn crop and 1/3 of the seller's 2024 wheat crop. Buyer to reimburse seller for their 1/3 cost of the fertilizer used on the growing corn. Buyer will also pay 1/3 of fertilizer used on 2024 wheat land.

Terms: 10% down day of sale, with balance due, in certified funds, at closing. Closing to be on or before August 20, 2023. Announcement's day of the auction take precedence over printed material. 2023 taxes prorated to day of closing. 2022 taxes paid by the seller.
Evidence of Title: Seller will provide to the buyer, title insurance in the amount of purchase price, with buyer and seller splitting premium 50%-50%.
Easements: This sale is subject to all rights of way and easements, whether recorded or not, and any oil and gas lease of record.
Agency: Lawrence and Associates Realty are exclusive agents of the seller.
Auctioneers Note: This is very nice level land with good soil under it.