Properties Currently for Sale
LANE COUNTY LAND AUCTION- Wednesday Feb. 12, 2020 at 10 AM at the JOY CENTER in Dighton,Ks. Approx. 312 acres with farmsite in the West 1/2 of 5-19-29, Lane County, Ks.
Scott County LAND AUCTION-March 11, 2019 at 10 AM at the WM Carpenter Building in Scott City 80 acres land in the S/2 of SE/4 of 24-20-32 in Scott County, Ks.
SCOTT CITY AUCTION-March 11, 2020 at 10 AM at the Wm. Carpenter Building in Scott City- Approx. 13.5 acres with older house and barn on the east edge of Scott City, outside of the City limits.
Gorgeous pasture land close to the Historic Scott Lake! Very nice highway frontage would make a gorgeous place to build your dream home plus pasture land running to the east! Over 100 acres! Call for details! Property like this is EXTREMELY HARD to find!! Under contract.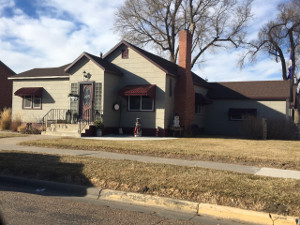 801 Washington-Lovely 2+1 bedroom home with sewing-room, 1 1/2 baths with over 1,450 sq ft on the main level plus a partial basement! Owners have done lots of updates and it's in great condition! SD garage, large shed, sprinkler system, fenced in backyard with vinyl picket fence & nice corner lot and close to schools. $132,000.00
1207 Glenn-PRICE REDUCED on this lovely remodeled home in nice southwest location! New flooring, trim, doors, lights, windows and new drivet outside! Remodeled bathroom and so much more! Fenced in backyard with shed & gazebo. Call Short or Deb at 620-872-5267 for your priate showing. Now only $89,500.00
1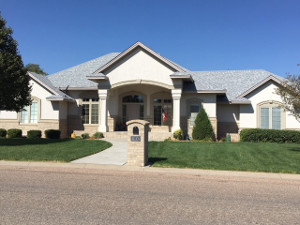 1302 West 9th-Make your dreams come true in this gorgous home! Over 2,000 sq ft plus a full basement, this beauty features 2+2 bedrooms, 3 bathrooms with family-room and all the extra's that a large, quality built home comes with! All appliances included-and it sits in a wonderful west location. Did we mention-no specials-they've all been paid off!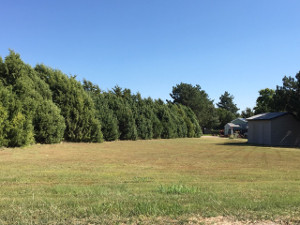 Very nice lot with established trees in nice west location! $12,500.00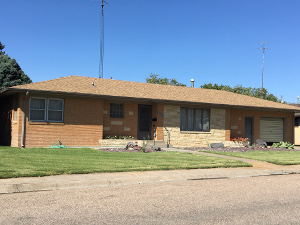 1307 Church-Nice 2 bedroom brick home in great west location! Partial basement, SA garage and shed! PRICE SLASHED TO ONLY $108,000.00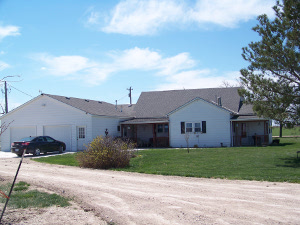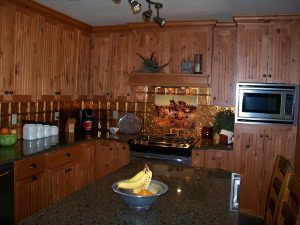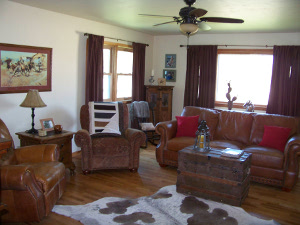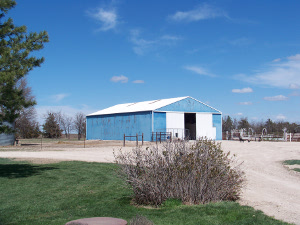 PRICE SLASHED on this gorgeous remodeled home at 3710 North Indian Road-Dreaming of the country but can't find that dream place? Look no further! This beauty has been remodeled and is move-in perfect! Mom will love the new kitchen (and appliances) that has all the most modern updates! 4 bedrooms- includes a master suite with walk-in closet and large bathroom. House has a nice livingroom, 4 bathrooms, 2 family-rooms, playroom & office area! 1 1/2 story with partial basement, oversized DD garage with lots of extra room for the hot tub, front porch and much more! Outside has a 45x70' barn/shop with 4 Preifert stalls, foaling stall, tackroom with water, hydraulic chute, and lots of room for your trailers and trucks! Sits on over 16 acres with corrals, loading chute, cattle shed and much more! Call Deb or Short at 872-5267 for more details and your private showing.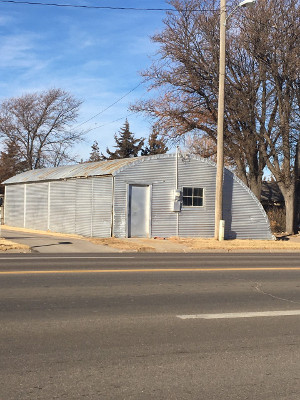 301 North Main-Approx. 24x48' shed on Main Street with cement floor for only $18,000.00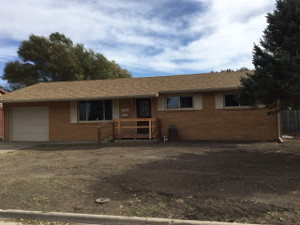 1002 Viola-Just remodeled and in excellent conditon! New kitchen, 2 new bathrooms, new floor coverings & paint throughout, new sprinkler system and new roof! Large familyroom in the the basement has a new escape window! Move right in and enjoy all the work that's been done! 1002 Viola Under contract.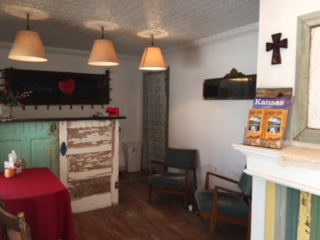 Vintage Inn-Great business opportunity on Main Street! Remodeled and in great condition! This motel has a unique and different theme in every room! Totally furnished and in the perfect location, across from the City Park, and close to stores and restaurants, plus it has RV hookups! Price slashed to only $159,500.00 1112 Main Street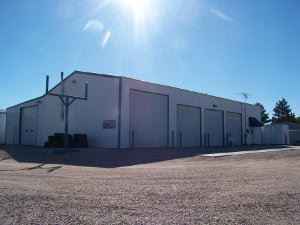 909 West 5th Street-Established business in Scott City. 4 large overhead doors into work shop area plus office. Includes all equipment and supplies plus extra building included. Call for details. 620-872-5267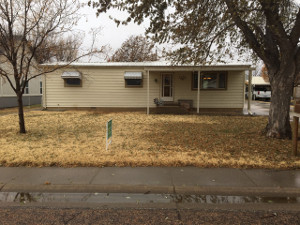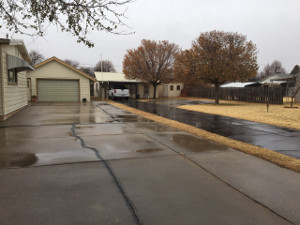 1407 & 1409 Court-Very nice 3 bedroom home with 1 3/4 baths, oak kitchen with appliances and large family-room! Also includes a covered patio, double detached garage AND a second house for Dad's man-cave, your office or Grandma's house, with attached carport-all on a double lot in nice neighborhood SOLD SOLD SOLD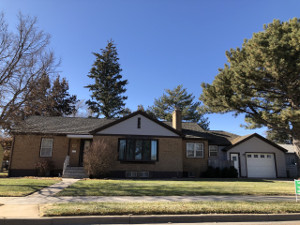 905 College-Gorgeous 2+3 bedroom! Totally remodeled and in excellent condition-you've got to see to appreciate it! It's large with over 1,700 sq. ft. wtih 1,700 in the remodeled basement. Very nice neighborhood that is close to the schools. SOLD SOLD SOLD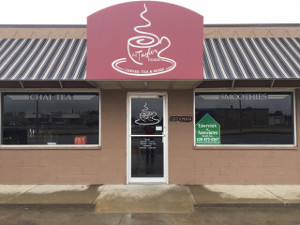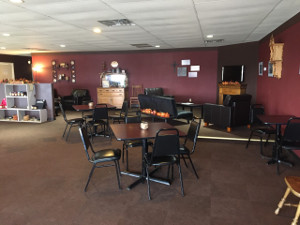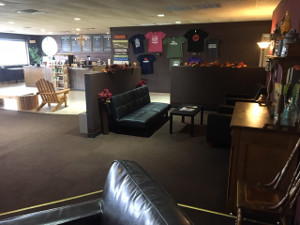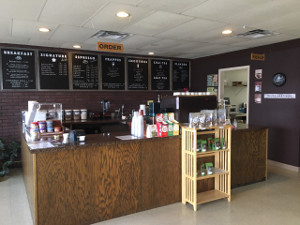 1313 Main-The Taylor House-Been dreaming of owning your own business? This is your chance! Very nice established business with all inventory, fixtures and large remodeled building, in excellent Main Street location. Warm and comfortable setting with an office, kitchen, 3 work-rooms and large shop-stoage area in back. Call for your private showing and details. Under contrat.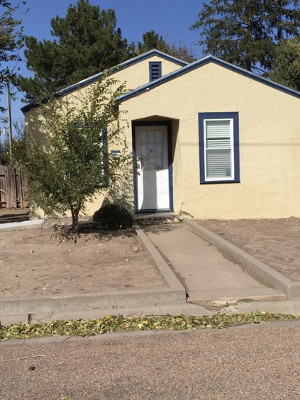 208 East 11th-Cute and affordable 2 bedroom! Owners have replaced the windows, central heat & air and put in a new 3/4 bathroom! SOLD SOLD SOLD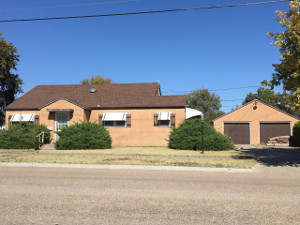 112 West 11th-Lots of curb appeal on this 2 bedroom home on large corner lot! Double detached garage-do the work and enjoy the low price of only $68,500.00 SOLD SOLD SOLD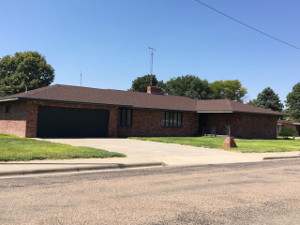 803 Ora-Large, lovely and all on one level! 3 bedroom brick home with 3 bathrooms, large formal living-room plus nice family-room off the kitchen! You'll love the screened-in patio plus sprinkler system, shed & double attached garage-all in a great west location! SOLD SOLD SOLD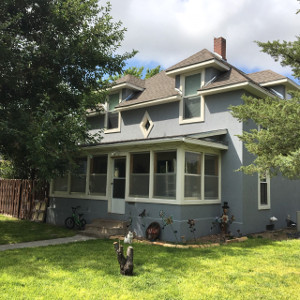 901 Washington-If you love the charm of yesteryear plus all the modern updates, you're going to love this 2 story home! Owners have remodeled the kitchen, bathrooms, replaced the flooring, many of the windows, wiring and much more! Outside it has a wood fence, deck, underground trampoline, newer roof & dryvet plus oversized double garage! There are only a handful of these large older homes in Scott-don't miss your chance to own this beauty! SOLD SOLD SOLD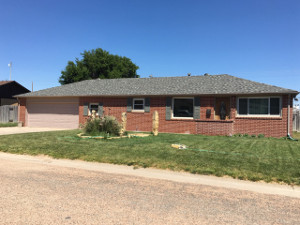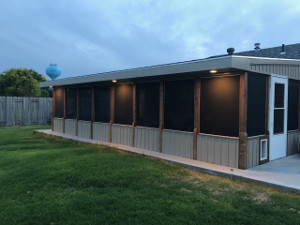 1320 Court-Move right in to this home with tons of updates! 2+2 bedrooms, 1 3/4 baths (both have been recently remodeled), new paint, carpeting and refinished wood floors! Nice double garage (even fits big vehiches) and new screened-in patio! Wood fence surrounds the big backyard! PRICE REDUCED TO ONLY $149,900.00 SOLD SOLD SOLD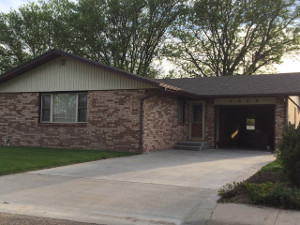 1009 Jackson-Lovely brick home with tons of street appeal! 3+1 bedrooms, 1 3/4 baths, plus family-room in basement has a wet bar! Owner put in a new yard, sprinkler system, replaced the windows on main level, wrapped the eaves and replaced the driveway! Hardwood floors in the bedrooms and no popcorn ceilings! Price dropped to only $129,500.00 SOLD SOLD SOLD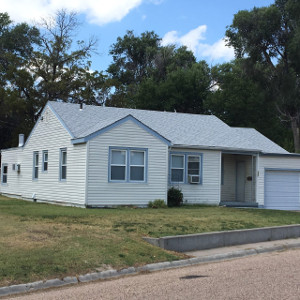 405 Manor Drive-this home is much larger than you'd thiink! It was added onto and features 3 bedrooms, 1 3/4 baths, dining-room, family-room and living-room! Vinyl siding, shed and SA garage, all for only $74,900.00 SOLD SOLD SOLD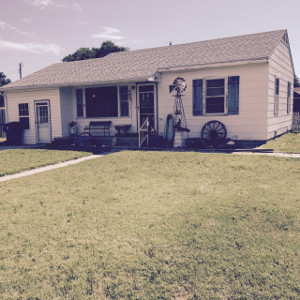 402 Manor Drive-Cute and affordable 2 bedroom with central heat & air! Also includes a workroom for dad, fenced-in backyard with 2 sheds for only $59,500.00 SOLD SOLD SOLD
Gorgeous pasture land close to the Historic Scott Lake! Very nice highway frontage would make a gorgeous place to build your dream home plus pasture land running to the east! Approx 98 acres! Call for details! Property like this is EXTREMELY HARD to find!! Under contract.
############################################################################################
################################################################################################
DIGHTON & HEALY Area- Call Shorty or Deb at 620-872-5267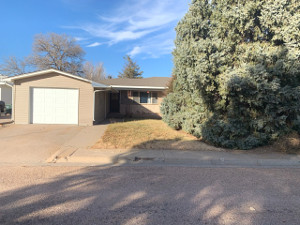 433 West James, Dighton-Nice 3 bedroom home with vinyl siding, kitchen appliances & SA garage PRICE REDUCED to only $69,000.00!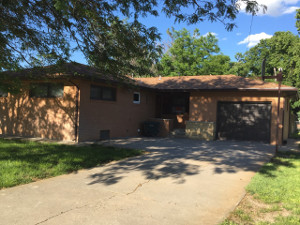 210 North 4th Street, Dighton-VERY NICE Brick home! 3 bedrooms on main level plus 2 or 3 in the full basement! Family-room in basement, 2 wood burning fireplaces, 2 bathrooms, plus kitchen appliances included-including oven-range, dishwasher, refrigerator, and washer & dryer. SA garage, plus 2 sheds in the nice back yard and new Hertiage roof in 2018. Nice home-call for more details! SOLD SOLD SOLD
##################################################################
Leoti and Marienthal Area-Call RUSSELL BERNING @ 620-874-4405
1004 North 7th, Leoti-Large 4 bedroom home (over 1,800 sq ft) with 1.5 baths. Owner has replaced the windows, roof & central heat & air. Large double detached garage plus SD garage! $115,000.00 Call Russell at 620-874-4405 for your private showing.